If you lead a growing company, you face a constant battle between stretched resources and ballooning IT demands. Your overburdened internal team struggles to keep systems afloat. Critical projects drift further into the abyss. Talent retention suffers as technicians drown in maintenance tasks.
Meanwhile, cybersecurity threats multiply exponentially. Data breaches ravage companies worldwide. Once-stable servers sputter from lack of updates. Mission-critical apps slow to a crawl.
Do these pain points sound familiar?
Your IT team is constantly overloaded despite headcount growing. As a result, critical projects stay stuck on the backburner.
Service tickets pile up. Consequently, employees grow frustrated with constant outages and slow response times.
Cybersecurity gaps widen by the day. Key upgrades and audits never get prioritized.
Talent retention suffers. Your overburdened IT staff seek greener pastures.
You've tried throwing more money at the problem with minimal returns. Clearly, there must be a better way to support your rapidly scaling technology environment demands.
In this environment, going solo is no longer an option. Yet fully outsourcing IT may not align with your budget or strategic vision.
The modern solution is co-managed IT. With the right partner, you amplify your internal team's impact exponentially. Specialized support and expertise integrate seamlessly to fill skill and bandwidth gaps.
But choosing this partner requires meticulous diligence. All providers pay lip service to "co-managed IT services." Few execute at the level you require.

Define Clear Responsibilities to Avoid Headaches
Even if a provider seems great on paper, the relationship can still go sideways without clearly delineating responsibilities between your internal staff and outsourced team. Before signing any contracts:
Review each aspect of IT management services and agree which will stay in-house versus get assigned to the partner.
Eliminate any overlapping duties to reduce friction and ambiguous accountability.
Put assignments into a responsibility chart or matrix for future clarity.
Well-defined roles and expectations are crucial to realizing the benefits of a blended co-managed model. Unclear divisions inevitably cause confusion, friction, and resentment on both sides. Do the groundwork upfront to avoid these headaches.
The answer is a new revolution sweeping the IT services industry – Co-Managed IT.
By strategically augmenting your in-house IT team with specialized IT managed services, you amplify impact and fill critical gaps. It's like calling in the perfect bench players to complement your IT star athletes.
Follow this 3-step playbook to execute a smooth transition and start reaping the benefits:
Step 1: Vet Potential Partners Meticulously
Don't commit after a few sales calls. Require proposals from 2 – 3 providers. Grill them on their specific experience supporting companies that are like yours. Ask for client references and call them personally. Pop into their offices unannounced – chaotic or buttoned up?
Step 2: Define Precise Roles and SLAs
Document roles, processes, and handoff points to minimize confusion. Clear documentation is key. Lay out exact responsibilities between your team and theirs.
For example, Server updates and security audits go to the provider. Business-specific app support stays in-house. Get granular.
Establish quantitative SLAs for performance for each function. Maintain an issue escalation process so problems get attention urgently. Schedule regular sync-up meetings between your co-managed IT Team as constant communication creates unity.
Step 3: Judge Onboarding Rigorously
A seamless onboarding signals the partnership is headed in the right direction. Botched or vague plans? Make sure your concerns are addressed and if they are not in a satisfactory manner, then move on.
During onboarding, expect exceptional communication, helpful recommendations (based entirely on where your company is at/going), and timeline commitments to be met.
If your gut says try again with someone new, listen to it. The stakes are too high.
Ask Questions That Expose True Expertise
The key to picking the right co-managed IT partner is asking targeted questions during the vetting process. Refrain from softballs that draw vague reassurances and promises every company will make. Instead, ask probing questions that reveal true capabilities, experience, and cultural fit. Here are a few:
Why should we partner together? What limitations or weaknesses could get in the way?
How does your team stay on top of the bleeding edge of new technologies and skill requirements?
What types of reporting and visibility into our environment will you provide?
The answers will provide invaluable insights into whether a potential partner has the strategic perspective and experience to enhance rather than hinder your internal efforts. We will cover the full range of questions when onboarding an IT managed service provider in our next post as well as include resources to aid you in the process.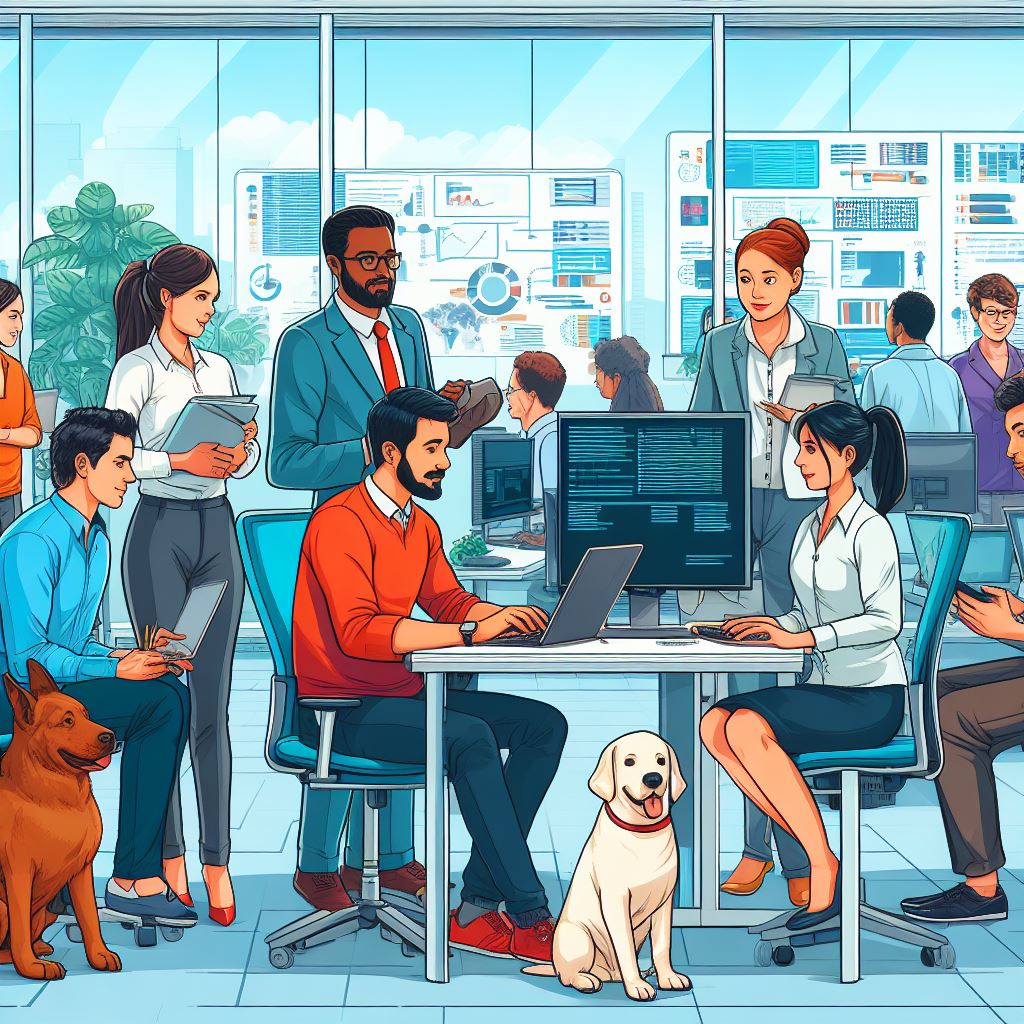 Set Your Co-Managed IT Initiatives Up for Success
Negotiate partner pricing since these deals benefit providers too. But don't poison the well by pushing too hard.
Get access to their enterprise-level toolkits to amplify your team's capabilities.
Institute clear success metrics from Day 1 and track progress. Conduct regular training to cross-skill in-house and outsourced technicians. Versatility is invaluable.
Stop struggling with the build vs. buy dilemma. A co-managed IT model gives you the best of both worlds through targeted outsourcing.
Bonus Tips for a successful transition to a Co-Managed IT Firm:
Speaking from experience again, Managed Service Providers (MSP) love Co-Managed IT partnerships. It frees them up to handle very specific roles for the client which makes them more efficient, and profitable, overall. Because of this, pricing is often reasonable. Whether this is the per workstation, user, or server price. Reach out for the most current pricing based on your specific needs.
A good MSP has quality tool kit – security, network mapping, and other productivity tools they utilize to support their clients. Oftentimes, it's cost prohibitive for an-house IT to purchase or manage some of these tools. Since MSPs support so many endpoints, their per device price goes down quite a bit. Usually, they will have little to no problem providing access to some or all these tools. This can provide a significant value proposition for your internal IT. So, make sure to ask the provider what tools they will utilize to support your organization and see if your team will be able to leverage any of them.
Realize the Full Potential of Combined Forces
In the right relationship, co-managed IT enables your internal tech talent to focus on high-value initiatives that drive core business goals rather than fighting daily fires. Specialized providers build capabilities that would be costly or time-prohibitive to develop internally.
The whole becomes greater than the sum of mismatched parts. Your technicians are unleashed to pursue long-delayed projects. Your partner handles tedious upkeep and optimization in the background. An extension of your team seamlessly fills skill and bandwidth gaps without disruptive learning curves.
This ideal is proven reality at many mid-size organizations partnered with the right provider. Their IT staff stay engaged and energized, not overburdened and demoralized. Technicians get to perform meaningful, business-enabling work instead of thankless maintenance. Agility and security reach new heights while costs stay predictable.
Don't settle for an unoptimized status quo. With ALCON DTS – accelerated growth, reduced risk, and new competitive advantages become realistic possibilities. Let us show how co-managed IT can transform what you believed possible.
Follow this guide to engage the right technology partner and take your organization to the next level. If your business is located in the greater areas of Austin, Dallas, Houston, or San Antonio, reach out now to explore ways that we can possibly work together. The future won't wait. Let's seize it together.